plan your nauvoo adventure today
Top 10
Things to do
in Nauvoo
#10. Picnic at David's Chamber
Located along Highway 96 just south of Nauvoo, David's Chamber is the perfect picnic spot. Enjoy lunch or dinner with your family and friends surrounded by huge trees, a darling bridge over a stream and plenty of picnic tables to spend a memorable afternoon or evening in Nauvoo. If you're in need of a picnic, let our friend Ellen take care of it for you! The Mix House is lucky enough to partner with the best cook in Nauvoo — Ellen Hundt of The Apron Bake Shoppe. Ellen puts together and delivers delicious picnic baskets that you and your family will love! Check out her menu and contact information.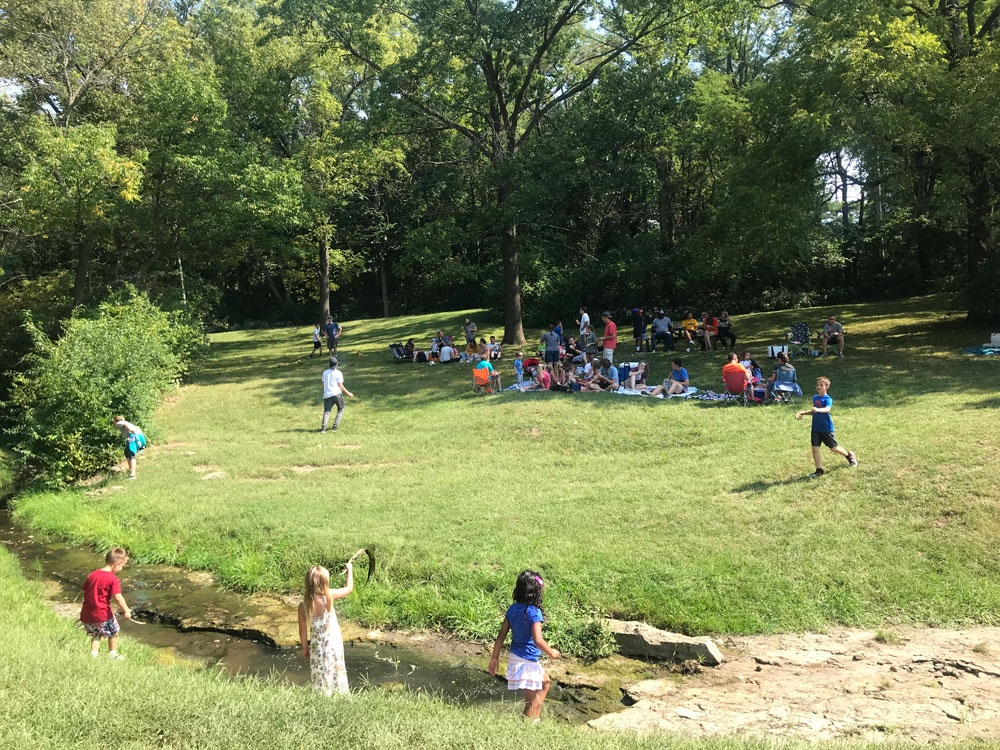 9. Honor Pioneers at the Pioneer Saints Cemetery
Located right up the street from the Mix House, 2 ½ miles up Parley Street going East of Highway 96, Pioneer Saints Cemetery is a sacred place honoring those who laid the foundation for the Church of Jesus Christ of Latter-day Saints in Nauvoo. The burial grounds are filled with beautiful shade trees and monuments. Whether you are a member of the LDS faith or you enjoy history, you'll find a special feeling of reverence and heritage exists there.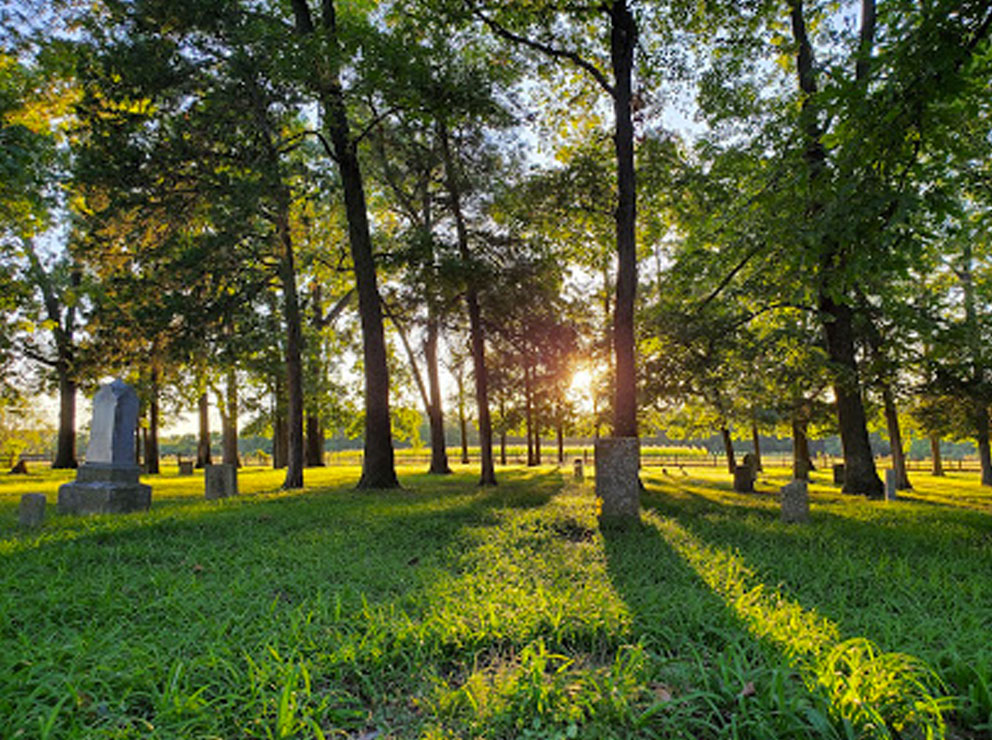 8. Explore The Stone Arch bridge
On the way into Historic Nauvoo, right off Highway 96, sits the Stone Arch Bridge, the PERFECT place for family pictures and kids to explore! This historic bridge spans a drainage ditch built by the Pioneers who settled Nauvoo.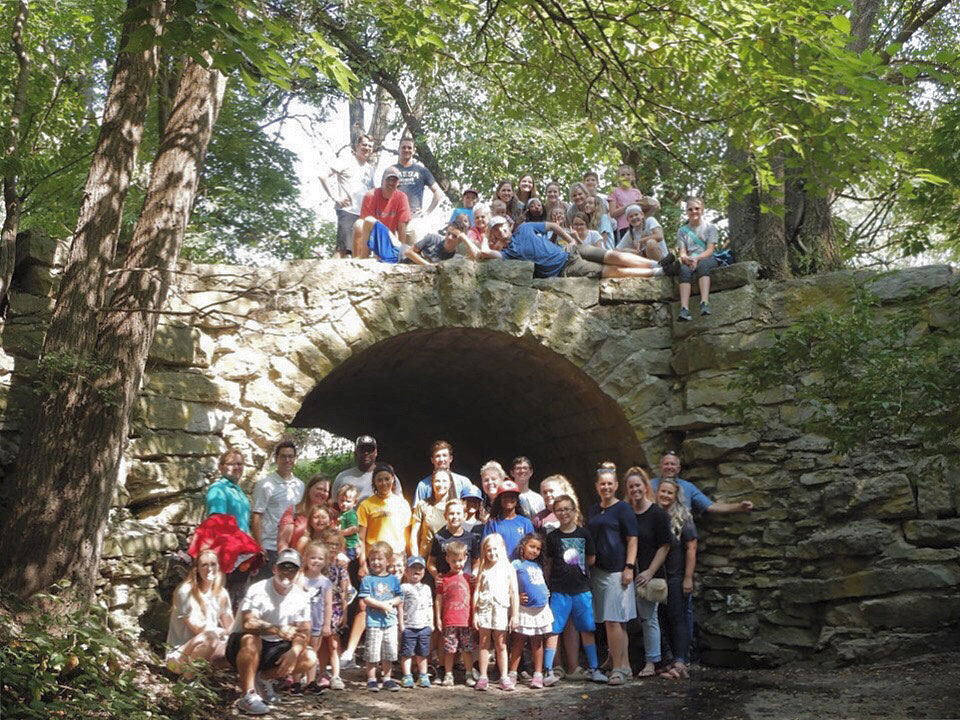 7. Take in a Nauvoo Pageant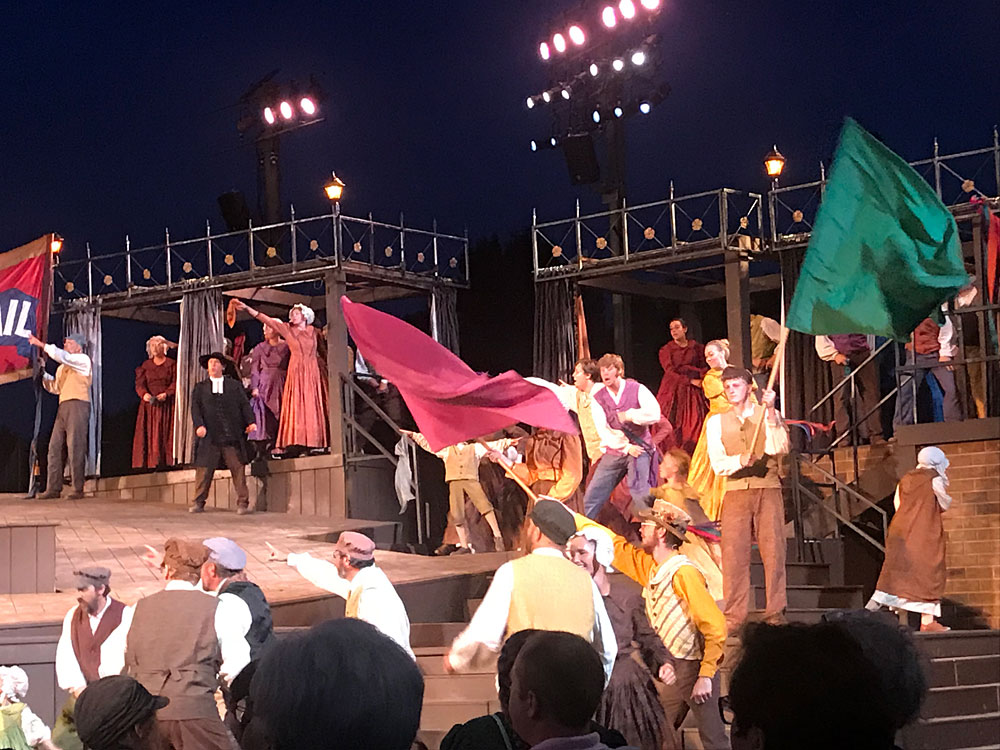 6. Enjoy Pioneer Pasttimes
5. Stroll down Mulholland street
Mulholland is the main street in downtown Nauvoo.  Stroll down Mulholland and you'll find great food and shopping for the whole family! These are a few of our favorites…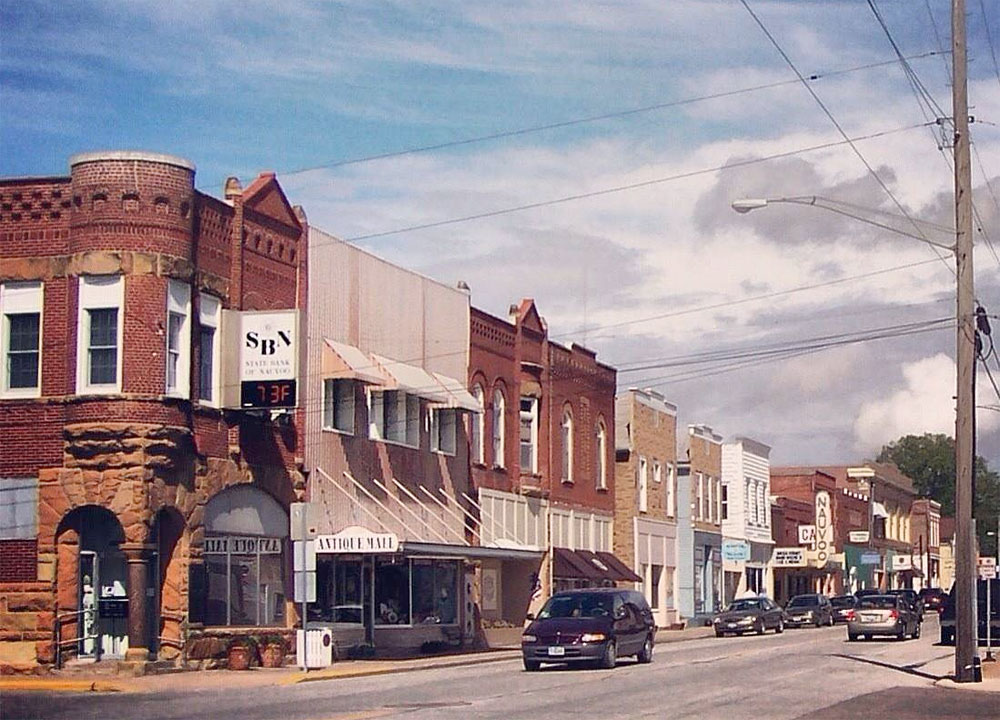 All of the fun Pioneer souvenirs and home décor to bring a little of Nauvoo home with you.
Brigham's Back Alley Beverage is the best soda shop in town. We highly recommend the Porter on the Rocks!
Annie's Frozen Custard is a refreshing treat with lots of unique flavors and a fun atmosphere where everyone likes to hang out!
Three Keys Collection Boutique has all the latest fashions in all sizes at affordable prices!
The Red Front is a great place to grab lunch or dinner and has cinnamon rolls, snacks and lots of yummy treats!
Havenlight Gallery is filled with beautiful art and gifts to peruse and purchase.
4. Ride the horse-drawn carriages in Historic Nauvoo
Riding the horse-drawn carriages in Historic Nauvoo is not only a fun, family event, but it's also completely free. Get your tickets from the Nauvoo Visitor's Center at 290 North Main or call 217.577.2603. What's incredible, though, is they even offer free SLEIGH RIDES available when it snows!
3.Experience what life was like as a pioneer in Historic Nauvoo
The Visitor's Center at 290 North Main Street is the jumping off point of Old Nauvoo. Next door is the old Pioneer town which you could easily spend all day or even two, exploring all the old homes, history and beauty! The Visitors Center will have a map and missionaries are always there to answer questions and help plan your day. The entire experience is FREE is great of families of all ages. Some of our favorite places include:


Blacksmith Shop
Family Living Center
Scovil Bakery
Browning Home
Sarah Granger Home
Brigham Young Home
Red Brick Store
Mansion House
Smith Family Cemetery
Trail of Hope
2.Visit the Nauvoo Temple
Visiting the temple is one of the best reasons to visit Nauvoo.  Please call for reservations 217.453.6252
Although only members of the Church of Jesus Christ of Latter-day Saints with a current temple recommend can go inside the temple, everyone is welcome to walk the grounds and feel the peace they bring. If you are interested to learn more about the temple please stop in the Visitors Center at 290 North Main Street, where there are exhibits about the temple and missionaries available to answer all your questions!
1. Order Delicious Food from The Apron
We are thrilled to be working with Ellen Hundt from The Apron – BEST FOOD IN NAUVOO!! Ellen has a full menu and is available to deliver meals, delicious treats and more to the Mix House. Our personal favorite is her mixed berry pie – it is INCREDIBLE! There are no grocery stores in Nauvoo which makes shopping and meal prep challenging.  Check out her full menu to make your order. She needs 72-hours notice, so please order in advance.  The Mix House dining room is our favorite place to gather with our family. There is a buffet and dishes provided to make it easy and comfortable.
Some of the apron's famous fare.
Looking for more fun things to do in Nauvoo?
Check out the nauvoo Chamber of commerce's complete list of events